Padstow Tourist Information
Padstow Guide and History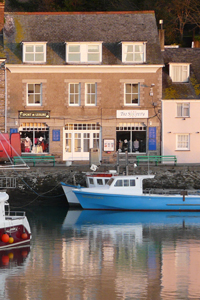 The historic fishing port, Padstow, is situated on the North Cornwall coast at the mouth of the River Camel, not far from Wadebridge, and has many wonderful and inspiring sights. Take Trevose Head with its light house for example, or the Camel Estuary, teeming with bird life. Padstow is filled with an intricate maze of streets brimming with character and unique crafts, a very good example of Cornish life in times gone by.

Built into the hillside it defies the modern rules of town planning, and instead allows its eccentric personality to shine through, especially in the colourwashed cottages that lead you down to the attractive harbour.

Padstow has a number of art galleries, some of very high standard. It is well worth venturing down side alleys as the unexpected discoveries can be very rewarding.
Padstow Harbour
Padstow's town life still revolves around its harbour, which remains full of activity and working fishing boats. The ferry across the river to Rock is thought to be the oldest crossing still in continuous use in Britain; very handy it is too. The harbour is a marina for some wonderful boats, very enjoyable to walk around.

Padstow Events
There are currently no events listed for this area, if you are planning an event, please let us know and we will add it.

Padstow Accommodation
Padstow has excellent accommodation, in and around the town. Visitors benefit from the long history of tourism, without suffering too many of the negative aspects of the trade. Well worth planning your holidays here.

A short distance away you will find holiday parks and campsites, while the town has hotels, self catering accommodation and guest houses. One such hotel is the impressive Metropole Hotel.

Just outside Padstow is the village of St. Issey where you will find pubs with restaurants.

Entertainment and Eating Out Guide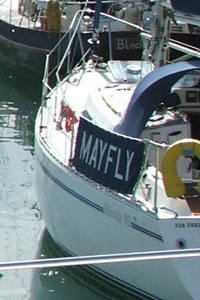 Padstow offers a range of other entertainment and attractions, if you do not take to surfing. There are a couple of good golf courses situated just outside, and watersports are available. Boat trips and sailing are in plentiful supply. The Camel Estuary between Rock and Padstow is teeming with life.
The Camel Cycle Trail
The town is linked to Wadebridge via the Camel Trail, a well maintained and wonderfully scenic cycle trail. There are bike hire centres at either end of the route, Trail Bike Hire are located right at the beginning of the trail in Padstow, right next to a large car park and overlooking the estuary.

Entertainment in Padstow also features a museum covering maritime and local history, and beautiful walks stretch out from the town. Not far away is Old MacDonald's Farm, a great day out for the family, especially the little ones.
Eating and Drinking Out in Padstow
If you are planning on eating out in Padstow, the food in the fishing-port is excellent; fish and chips shops and restaurants sit side by side. The quality of eating out in Padstow has greatly improved in recent years, quality as well as variety.

Padstow's pubs are full of character and life, and there is a lot of choice.


Shopping Guide
There is an excellent range of shops in Padstow for a town of its size. It includes a large amount of art and craft shops and galleries, shoe shops, gift shops and more. During the summer months it is as busy in the evenings as the days, with the independent shops all staying open late.

Shopping in Padstow includes good quality supermarkets on the outskirts. The town has adapted smoothly to become a modern resort, without relinquishing any of its original charm.

Padstow Webcams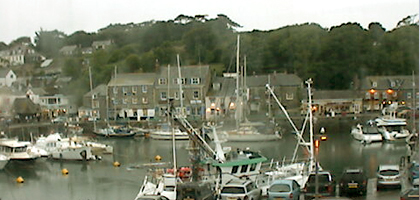 Camera provided by Port of Padstow.
See the camera

Padstow Beach and Surf Guide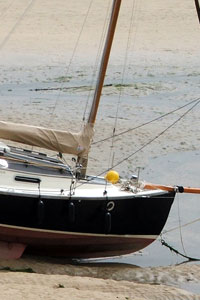 There are a few good surfing beaches in the surrounding area of Padstow, although none of these are situated in the town itself. Just a few of these are: Constantine, Porthcothan Bay, Trevone, Treyarnon Bay and Boobys Bay. Last but not least is Harlyn Bay, home to a brilliant surfing school.

Travel Information
There is a passenger ferry from Padstow to Rock on the other side of the Camel Estuary. This runs from Padstow harbour, except at low tide, when there is a special landing stage on the other side of Chapel Stile Field (signs direct you from the harbour). The ferry runs regularly throughout the year along with the Rock Water Taxi.

Other than that, it will have to be either bus or taxi to get to Padstow via public transport.