Camelford Tourist Information
Camelford Guide and History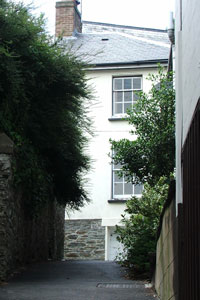 Camelford is a quaint little market town on the edge of Bodmin Moor, and three miles inland of the beautiful North Cornwall coast, which makes it an ideal place to escape the summer crowds. It has a diversity of charming little shops to explore as well as The North Cornwall Museum, where you will also find Camelford Tourist Information Centre. The friendly people here in the town make sure that you enjoy your visit, with the aim of you leaving with the desire to return.

The town has a wildlife park which they are very proud of, and it is very well known in Cornwall. Have a walk around and see how many different types of beautiful birds and insects you can spot. There is also a lovely riverside walk to Fenternoon Bridge which attracts Kingfishers.

With some buildings dating back centuries, the people of Camelford have worked hard to maintain the town as you see it today.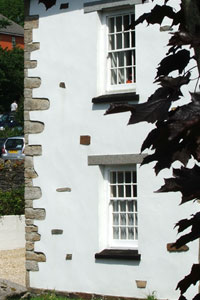 Camelford's Heritage
The place name Camelford, first recorded in the early 13th century, contains the Cornish elements camm 'crooked', and alan, a common Celtic name for a river. The English suffix 'ford' was probably added later, when the settlement developed around a crossing point on the river. The earliest reference comes in an Arthurian romance and several Arthurian connections have been maintained in and around the town through much of its history (Camelford as Camelot; Tintagel as Arthurs birthplace and castle; Slaughterbridge as the scene of his death etc).

Ten minutes from Tintagel, on the banks of the River Camel, lies a 6th Centaury inscribed stone marking the legendary site of Arthur and Mordred's final battle which ended the fellowship of the round table in 537 AD.

Camelford Events
There are currently no events listed for this area, if you are planning an event, please let us know and we will add it.

Camelford Accommodation
There are a wide range of places to stay in Camelford and the surrounding area, B&Bs, touring, camping and caravan parks, self catering and hotels.

Entertainment and Eating Out Guide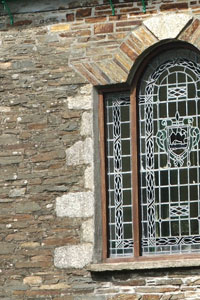 Camelford is a centre for many sports activities. The Sports Centre with a sports hall, tennis courts and indoor heated swimming pool, three golf courses within the immediate vicinity, riding Stables, walking and cycling.
Camelford Show
The Camelford show is a real highlight; in 2006 it celebrated its 100th show, a record breaker, doubling the number of visitors. With young and old taking part it has grown from strength to strength. There is entertainment around the showground for children, a dog show for anyone to enter, local food hall and, of course, the trade stands; it wouldn't be a show without the exhibitors.
Walking Around Camelford
For a magnificent view of the surrounding moorland visit the two highest points in Cornwall, Brown Willy and Roughtor. On a clear day you can see forever!

If you are really up for it you can trek across the moor and visit the legendary Jamaica Inn, inspiration of one of Daphne du Maurier's most famous novels "Jamaica Inn". For the not so energetic the scenery from the free car park is still worth the visit.

On the outskirts of Bodmin Moor, not far from Camelford and embedded in farmland that populates stunning hills and valleys, are Steppes Farm, who have luxury holiday cottages in Cornwall. They also offer horse riding through the surrounding countryside.


Shopping Guide
There are many unique little shops in Camelford as well as a Co-operative to stock up on your last minute holiday essentials.

Camelford Beach and Surf Guide
Although the town is inland, there are many beautiful beaches which are not far from Camelford, the closest being Trebarwith Strand with lifeguards in season. There are also breathtaking cliff side walks to enjoy at Trebarwith.
Trebarwith Strand
One of the most rugged and beautiful coastal settings you will ever see. If you want to surf, swim, walk on the beach and coastal paths or just lay on the sand and soak up the sun, this is the place for it. There are also plenty of amenities available.

Travel Information
Buses operate throughout the town and the surrounding area. Taxis are also available. The town is on the main route down the North Coast of Cornwall, so transport by road is not a problem.

Camelford Businesses
Being a hub for a large region, there is a great deal of businesses that have set up here. If you are looking for joiners in Cornwall, one such firm is Absolute Joinery, priding themselves in attention to detail.