Bodmin Tourist Information
Bodmin Guide and History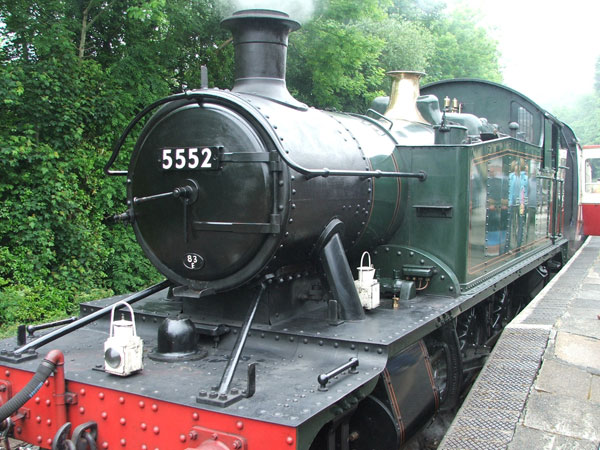 A busy hub in the centre of Cornwall, just on the Western edge of Bodmin Moor, Bodmin is one of the oldest towns in the county with a great deal of history. Like most of the settlements in the Duchy, its past is heavily involved with the tin industry, and has remained a business oriented town with many tradespeople and entrepreneurs.

There is a lot of architecture from the past when it served as the county town, such as Bodmin Jail and the Shire Hall.

Bodmin Events
There are currently no events listed for this area, if you are planning an event, please let us know and we will add it.

Bodmin Accommodation
Bodmin is surrounded by exceptional scenery, peppered with accommodation of all sorts, nestled into the valleys and hillsides of Bodmin Moor. Just outside the town there's the village of Lanivet where there is a mixture of Victorian architecture and rustic Cornish cottages.

Entertainment and Eating Out Guide
The Moors offer walking and horse riding, and there are pubs and restaurants in the town. On the way to Lostwithiel you will find a golf club, and a heritage railway. There is a wealth of other activities and places to see in Bodmin.


Shopping Guide
There is a busy town centre full of shops, independent and the well known chains you would expect, all around the Shire Hall in the centre of town.

Bodmin Beach and Surf Guide
Located, as it is, in the centre of the county, there are no beaches. But, as the county is a peninsular, you are never far from the coast.

Travel Information
There a regular buses that operate throughout the town and the surrounding area. Taxis are also plentiful. Bodmin Parkway Station, just outside the town, is a well used railway station.

Bodmin Businesses
A central hub to the surrounding area, Bodmin is full of businesses of many varieties, catering for international concerns and also domestic. Smith of Bodmin have been providing Cornwall removals for over eighty years, and are well known for a high standard of service from friendly and reliable staff.

A firm who work with Smith of Bodmin are Camel Self-Storage, based between Wadebridge and Bodmin who provide self storage. Their facilities are new, secure and well looked after.

The businesses in Bodmin do not simply cater for this county, they also work on a national basis. One such company that began life in the town (lately relocated to South Wales) and provide this standard of service are Bromleighs, they produce period light switches and other heritage electrical fittings. The kind of bespoke items that the National Trust and stately homes take advantage of.