Cornwall Town and Area Guides
Newquay Town Guide

Take a look at our Newquay town guide to see the highlights of this world renowned holiday destination.
See the guide...

Cornwall Guides
Cornwall is extremely diverse and draws many types of people to visit. We have gone about breaking down some of the areas of the county for your benefit, have a look at some of our town and area guides for an idea of what to expect and look out for.


I have lived in Cornwall for most of my life, and no matter where I travel, I always enjoy coming home. The county is unique in so many ways, and its history has been sculpted by its geography greatly; some villages only becoming reachable by land in the early part of the 20th Century. The myths of this land are legendary around the world, not just in England and the U.K., and there are so many traces of its amazing history to see, much of it lost as we drive through the countryside. Take a look at Goss Moor as you pass on the A30, this was the land that King Arthur hunted deer in, and of course Tintagel which contains more than just Arthurian myth.

Today's Cornwall is a captivating mixture of the old and new. Cuisine here has undergone a transformation in recent years, especially with the influence of chefs like Rick Stein, accommodation in Cornwall is forever evolving, never resting on its laurels, and the standard of Cornish tourist attractions has leapt forward in quality. This is a county that is not really a part of England, Cornwall has a very distinct identity of its own, and the residents are very much Cornish, not English.

The separate town guides above contain links to accommodation, animal parks and farms, arts and crafts, attractions, gardens and nurseries, places of historical interest, places to eat and drink, shopping, sports and recreation, surfing and beaches and transportation. For details on the beaches in Cornwall, why not take a look at the Cornwall Beach Guide for a comprehensive guide to the beautiful beaches in the county.

I know you will enjoy yourself in Cornwall, there is just so much here, and I also hope you find that this web site is a good taste of what you have to look forward to. Whatever season you choose to visit, you will discover that the county lives up to its reputation.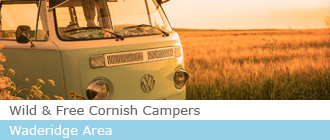 Bodmin
Camelford
Falmouth
Fowey
Isles of Scilly
Launceston
Lostwithiel
Newquay
Padstow
Penwith/Lands End
Penzance
Perranporth
St Agnes
St Austell
St Ives
Tintagel
Truro
Wadebridge