Launceston Tourist Information
Launceston Guide and History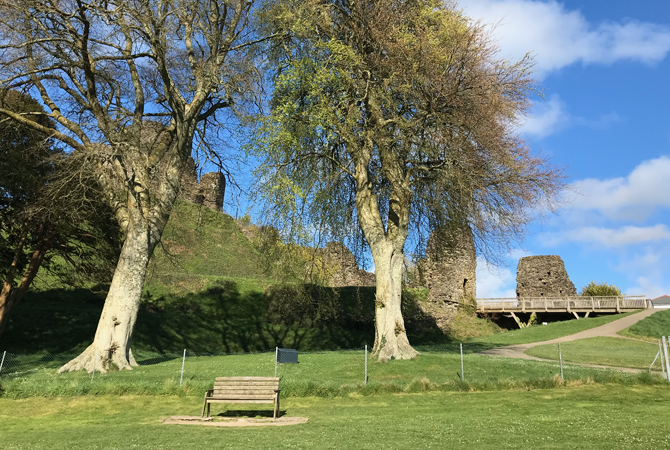 Launceston is in a great location just inside Cornwall and nestled between both Bodmin and Dartmoor. From here you have easy access to both the North and South coasts of Cornwall.

Standing over the town is the castle built by Brian de Bretagne, the first Norman Earl of Cornwall in the 11th Century. Launceston can also claim to be the only walled town in Cornwall and was once the home of the Royal Mint. This historic castle was built to guard the two borders, and until the 19th Century the green was used for public executions!

Another place of interest is the church of St. Mary Magdalene which boasts an impressive wooden curved interior. The town's museum is located in the grand Lawrence House which displays a great selection of historical artifacts. You will also find a North gate and prison (where the Quaker George Fox was held) and the South gate arch which is now the home of an art gallery. As well as this ancient architecture, the town is framed with some fine Georgian buildings.

On the site of the old priory (founded 1126) now stands the Parish church of St. Thomas. Launceston priory was one of the wealthiest in Cornwall but at the dissolution of the monasteries the priory was destroyed and never re-erected. The site was then again stumbled upon in the late 19th century with the construction of the railways. Running alongside is the river Kensey and ancient Clapper bridge.

Launceston Events
There are currently no events listed for this area, if you are planning an event, please let us know and we will add it.

Launceston Accommodation
There are a range of bed and breakfasts, a good selection of self catering and some hotels.

Entertainment and Eating Out Guide
The town boasts great facilities including pubs, hotels, a sports centre, two 18 hole golf courses, two bowels clubs, there is also football, rugby and cricket teams as well as squash, tennis and keep fit classes. The Pannier Market is held Tuesdays and Saturdays.

Launceston Steam Railway operates from Launceston to the hamlet of New Mills and was completed in 1995. At the station you will find a museum, cafe and shop.


Shopping Guide
Launceston is a bustling but traditional market town with shops and local businesses centered around the town square.

Follow the town trail to best see the ancient architecture and history. A traditional Cornish town steeped in history and well worth exploring.

Launceston Beach and Surf Guide
A long way inland with few connections to the sea and surf of Cornwall.

Travel Information
Launceston is situated on the A30 and is best accessed by car, once there the town is easy to cover by foot. Busses are available.