The Leach Pottery Welcomes International Resident Volunteer Cecilia Levratto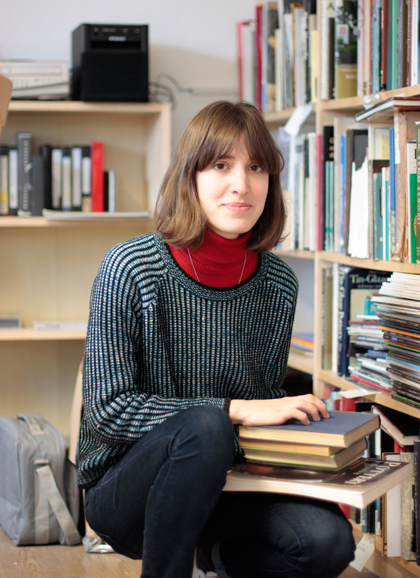 Continuing their policy of international exchange, the Leach Pottery welcomes new resident volunteer Cecilia Levratto who will be working at the Pottery throughout 2016. Born in Montevideo, Uruguay, Cecilia graduated in History, specializing in the study of cultural and artistic movements. During her residency she will be supporting the Pottery's exhibition and education programmes and is currently cataloguing an extensive library of books donated by Mary Wondrausch and the Emmanuel Cooper estate.

'I discovered the work of Bernard Leach on a previous visit to the UK' says Cecilia. 'The more I learned about his work and philosophy the more fascinated I became, and now it is a pleasure to be working in the place where he and others created much of what I admire. I believe strongly in the social importance of museums and that the objects which were part of the human history, everyday objects, should be accessible to the general public. Working here will give me invaluable experience in my chosen field, and by participating in various projects I hope I will be helping the Leach Pottery to maintain its excellence as a museum.'

Cecilia's work with the Wondrausch and Cooper acquisitions is paving the way for a new public and online library resource which, it is hoped, will be available in early 2017. She will also be helping exhibition coordinator Matthew Tyas present this year's exhibition schedule, which includes shows of work by Trevor Corser, Michael Cardew, Michael Leach, Jim Malone and the current 'Potters Choice' exhibition, curated by John Bedding, which is on show in the Entrance Gallery from 23 January to 13 March.